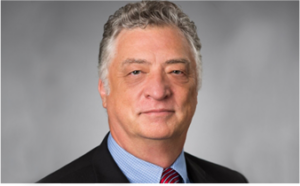 THOMAS MILLER JR.
Tom Miller, Jr. is a Senior Research Fellow at Consumers' Research. He is a Professor of Finance and inaugural holder of the Jack R. Lee Chair in Financial Institutions and Consumer Finance at Mississippi State University. With its focus on Consumer Finance, notably installment credit products, the Lee Chair is the first of its kind. He currently serves as a member of the Academic Research Council at the Consumer Financial Protection Bureau.
Professor Miller has several ongoing research projects on various topics in small-dollar loans. His current research now includes projects on payday loans and on small-dollar installment loans.
Miller is a frequent speaker at national conferences and conventions. His overall topics generally focus on the value to consumers of maintaining access to small-dollar credit products, the value of competition in small-dollar credit products, and educating policymakers about how small-dollar credit products work.
Miller has had, and maintains, a long-standing interest in derivative securities and investments. He has published numerous scholarly peer-reviewed articles on various topics in derivative securities. In addition, he is the author of How Do Small-Dollar Nonbank Loans Work? and co-author (with Bradford D. Jordan and Steve Dolvin) of Fundamentals of Investments: Valuation and Management, 9th ed. (McGraw-Hill/Irwin). He is also co-author (with David Dubofsky) of Derivatives: Valuation and Risk Management (Oxford University Press).
Miller received his Ph.D. in finance from the University of Washington (Seattle) and his Bachelor's and Master's degrees in applied economics from Montana State University. In his off hours, he enjoys playing jazz and blues on the tenor saxophone.